When it comes to working with a staffing agency, you may be wondering, who is really more important: employees or employers? If you have worked with agencies other than Staffing Support Specialists before, then the answer may not be clear.
Staffing agencies are hired by businesses to fill positions across a variety of industries and professions, from administrative support and customer service to engineering and technology. For this reason, many eager job seekers may wonder if employees are just as important or if staffing agencies just value high-paying employers.
So, who is more important, employees or employers? For Staffing Support Specialists, the answer is both!
We Value Everyone, from Employee To Employer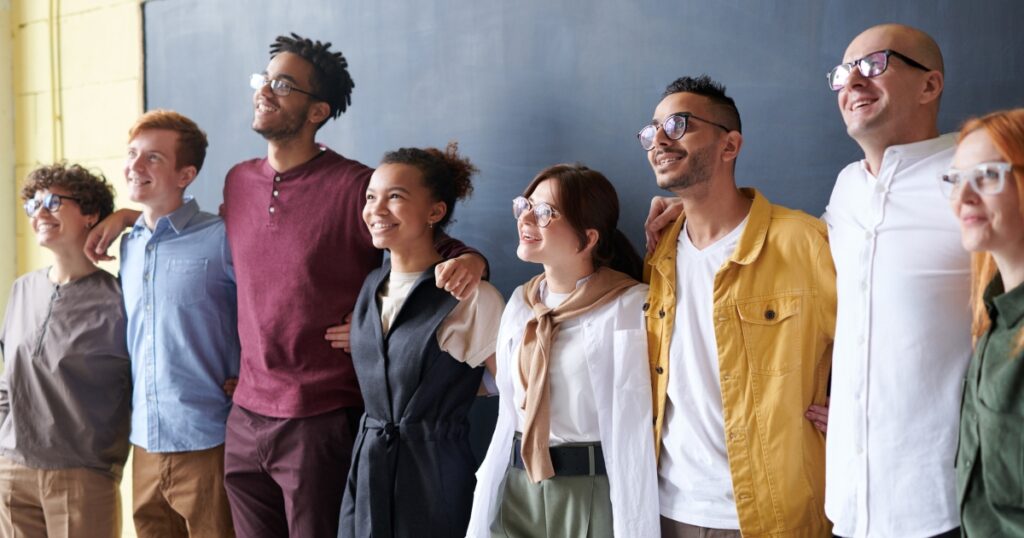 Every staffing agency operates a little differently. Here at Staffing Support Specialists, we are committed to both our job seekers and employers, regardless of how we are paid. We pride ourselves on full and comprehensive recruiting for both sides. We also add our own personal touch for every candidate who successfully lands a job (ask us about the custom cakes). When it comes to helping job seekers and employers, we stick to our values.
How We Stick to Our Equal Standards
Honesty & Transparency
When it comes to presenting an employment opportunity, we strive to honestly portray the employer to the candidate and vice versa. There may be instances where staffing agencies are not direct about a position or an employer just to gain more applicants. This is not the case when you work with Staffing Support Specialists.
Job transparency is important. We make conscious efforts to portray job responsibilities, pay rates, location, and other relevant information. We will not trick our prospective candidates or employers into thinking they are getting into one thing when, in reality, it is completely different. This transparency is important, especially in the staffing industry, because it helps build a trusting relationship between all parties involved.
Equal Opportunities
We present all suitable opportunities to each candidate—not just the latest or highest-paying employer. Some staffing agencies would rather favor employers who pay more or cap the candidate pool to create a more exclusive offer for the employers. While we adhere to an employer's requests (for example, they might request a list of the top 10 most relevant candidates), we never purposefully leave a candidate in the dark about an opportunity that could apply to them.
Furthermore, we constantly update our online job board so that prospective candidates or intrigued employers can view all of our open positions. Giving all our parties equal opportunities to discover or be discovered sets us apart from other staffing agencies.
By providing multiple options to a candidate, the candidate can choose the options best for them. This also facilitates getting multiple interview requests (and possible job offers) in a much faster time frame.
Proactive Communication
Proactive communication is an essential aspect of running a successful staffing agency. As a staffing agency, we are responsible for finding the right candidates for our employers. To do this effectively, we need to be in constant communication with both our clients and candidates.
We make sure to constantly follow up with candidates and employers to ensure there are no misunderstandings. Additionally, we proactively notify employers when a candidate's "trial period" is ending, even though it means we will no longer be paid.
Full-Story Mediation
It is not uncommon to hear about certain issues that arise while between employees and employers. We are all human and, on either side, we make mistakes. If/when a conflict or concern arises, we listen to both sides of the story and mediate the best way to move forward. We never assume either side is automatically correct.
We follow all the necessary employment laws involving equal employment opportunities to ensure fair and equal treatment for anyone we work with. When it comes to conflicts, we want to make sure that the correct story is told, followed by the necessary actions to remedy the conflict. In the event that we make a mistake, we take full responsibility and promise to repair our mistakes in a swift and honest manner.
Why Choose Staffing Support Specialists?
Whether you are a job seeker or an employer, we aim to solve your toughest employment challenges quickly and efficiently. We do not favor employees or employers more, both parties are equally important for our success. Staffing Support Specialists is a well-established, locally-owned business that can tailor services to your needs. Interested in what we can do for you? Get in contact with us today!
Staffing Support Specialists has matched great candidates to the right role for over 20 years. Contact us to
apply
or
fill an opening
today!