Finding the job of your dreams can sometimes feel like an uphill battle. Despite your best efforts, you may find yourself facing numerous obstacles that prevent you from securing the job you truly desire. It is not always obvious why you were not successful in getting the job you believed was a great fit. Understanding the reasons you were not hired can enable you to more effectively plan the rest of your job search and obtain employment.
In this article, we will explore some common roadblocks that could be hindering your job search and offer insights on how to overcome them. You might find that some of these challenges can be overcome by working with a staffing agency.
Common Reasons Why You Are Not Getting The Job You Want
It is important to be aware of the obstacles that may be hindering your job search. By identifying areas where you may need improvement, you can take steps to become a stronger candidate and stand out to hiring managers. This knowledge can also provide clarity and direction during your job search, making the process more enjoyable. Here are some common reasons people struggle to get hired:
Not showcasing your skills
Resume/application needs work
Limited exposure and network
You're underqualified or overqualified for the job
Didn't research the company
Interviewing skills need improvement
You're lacking references
Lack of proper guidance and support
8 Reasons You Are Not Getting Hired & How to Overcome Them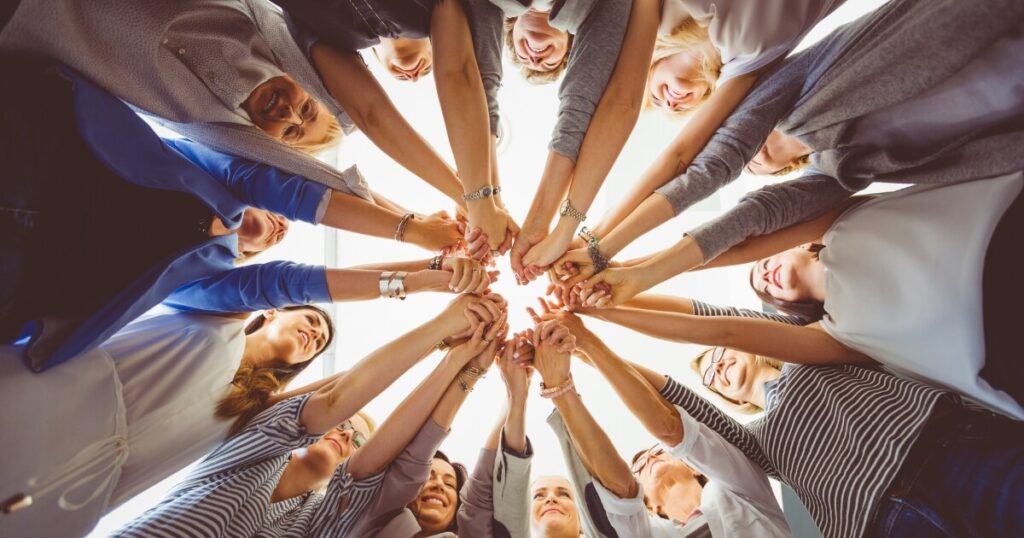 1. Not Showcasing Your Skills
One of the key reasons job seekers struggle to land their desired job is their inability to effectively present their skills. It's essential to showcase your qualifications, experiences, and achievements in a way that captures the attention of hiring managers. Without a compelling presentation, it becomes difficult for employers to recognize your potential value.
Knowing your top strengths and how they connect to the position you're applying for will help you sell yourself better. Then, be sure to highlight in your resume the qualities and accomplishments that best demonstrate the value you can add to an organization.
Matching job seekers with the right employers is exactly what a staffing agency like Staffing Support Specialists specializes in. They give you professional assistance in creating a powerful representation of your abilities, significantly improving your chances of getting noticed by potential employers.
2. Your Resume/Application Needs Work
Your resume or job application is often the first impression you make on prospective employers. If it fails to make an impact or doesn't effectively showcase your qualifications, it can become a major obstacle in your job search. A poorly constructed resume or application can prevent you from advancing to the interview stage.
Add a compelling beginning to your resume to catch the hiring manager's eye. Focus on your prior achievements and successes, and adjust your resume for each position. You should still study the job postings and note the needed abilities. To help you stand out from the competition, compare these to the talents you already have and list them on your resume.
Not sure how to improve your resume? There are plenty of online resources and templates you can look through, like Canva's resume builder. Or if you want a more hands-on approach, there are people who specialize in helping improve resumes. 
At Staffing Support Specialists, we have experience reviewing and optimizing resumes and applications. We can provide valuable feedback, suggest improvements, and help tailor your documents to meet the specific requirements of potential employers. With our assistance, you can create a compelling resume/application that increases your chances of getting noticed.
3. Limited Exposure and Network
Sometimes, the reason people struggle to find the job they want is due to limited exposure and a small professional network. Relying solely on online job boards or a few select companies may restrict your access to potential opportunities.
To expand your network, attend conferences and events in the industry you're wanting to work in to hone your networking abilities. Write down your circles of influence and reach out to see if they can give you further referrals in the industry. Keep in mind that your network may also consist of friends and family. You might have more opportunities if you let people know what kind of work you're looking for.
It is well known that staffing agencies have extensive networks and connections within various industries. They are well-versed in the job market and can connect you with companies that align with your skills and aspirations. By partnering with a reputable staffing agency, you can also tap into hidden job opportunities that may not be publicly advertised.
4. You're Underqualified/Overqualified for the Job
It is essential to accurately assess your qualifications and match them with the requirements of the job you are seeking. If you are consistently applying for positions where you lack the necessary skills or experience, it becomes challenging to secure the job.
On the contrary, you may get passed over if there are significant gaps between your experience and the real job requirements. Because they cannot pay what they anticipate an applicant will demand, employers occasionally do not pursue overqualified prospects.
If you are underqualified, take the time to include as many of the essential qualifications and work experiences specified in the job posting as you can, as well as discuss your schooling, volunteer work, internships, and other relevant learning experiences. This may be enough (partnered with your passion) to convince the hiring manager you are a good fit.
Even if you are overqualified for a position, you might still remain in the candidate pool. Address your experience in your application, outline your pay flexibility, and emphasize your enthusiasm for the job at hand. Making your application's purpose clear can give employers more justification to contact you for an interview.
Additionally, staffing agencies have a deep understanding of the job market and industry requirements. They can provide insights on suitable job positions that align with your qualifications and experience level. 
5. Didn't Research the Company
Employers appreciate candidates who demonstrate a genuine interest in their company and understand their values, mission, and culture. Failing to research the company thoroughly before an interview or application can give the impression of disinterest and a lack of preparation.
Spend time researching the company online. Some basic information to learn about can include:
Who the owner/CEO is
The company's goals, mission, and values
What the role entails
Where the company is based
You may even find while researching that you no longer see the company as the best fit for your career goals. This is also a good time to come up with questions for the interviewer that will express interest and effort in wanting to learn more about the company.
Furthermore, staffing agencies can provide valuable information about potential employers. They share insights into a company's culture, values, and expectations, enabling you to tailor your application and interview responses accordingly. 
6. Interviewing Skills Need Improvement
Interviews can be nerve-wracking, and inadequate interviewing skills can hinder your chances of securing a job offer. Communicating effectively, showcasing your qualifications, and leaving a lasting impression on the interviewer are crucial aspects of a successful interview.
To improve your overall interview skills, it is suggested that you do the following:
Arrive early: arriving early is the number one priority when it comes to interviewing. It shows you respect others' time and are eagerly prepared to meet.
Dress appropriately: if a company has a business dress code, it is suggested that you follow along the lines of this attire. Regardless of if they tell you it is a casual dress code, you still want to look professional and clean.
Silence your phone: do not let your phone be the reason you don't land a job. Focus on listening and being engaged in the interviewer's questions.
Speak positively and honestly: the last thing you want to do is get into an interview and start talking negatively about former bosses or employees. This does not mean you should not be honest, but make sure you are discussing things in a neutral way. Do not lie about anything. This is an opportunity to tell how much you have grown since past positions, but make sure to explain gaps in employment or terminations.
Staffing Support Specialists understand the importance of strong interviewing skills and can provide valuable guidance and support. They offer interview coaching and preparation services, which may include mock interviews, feedback on your performance, and tailored tips for improvement. By leveraging their expertise, you can enhance your interviewing skills, gain confidence, and increase your chances of impressing potential employers.
7. You're Lacking References
References play a vital role in the hiring process, as they provide employers with insights into your character, work ethic, and abilities. Not having sufficient references or weak references can put you at a disadvantage.
You will need to get in touch with people who can confirm your skills and are willing to recommend you for a job. References are typically past employers or coworkers, but they can also be former instructors, suppliers, or coworkers you interacted with frequently. Using references like friends, neighbors, and other volunteers can help if you are just starting out. Make certain your references are trustworthy and knowledgeable about the position you are looking for.
8. Lack of Proper Guidance and Support
Navigating the job market alone can be overwhelming, especially if you lack guidance and support throughout the process. It is easy to feel lost, miss potential opportunities, or make mistakes without the right assistance.
To overcome this obstacle, seek out mentorship, look through your professional networks, and utilize online resources. Mentors can offer valuable insights, share their experiences, and guide navigating the job market effectively. Online courses and webinars can also provide valuable insights into various aspects of the job search process.
You might even consider working with a staffing agency. The right agency can provide personalized guidance and support to help you navigate the job search journey successfully. From resume optimization to interview preparation and career counseling, a staffing agency can offer the necessary guidance and support you need to overcome obstacles and secure the job you desire. They have a deep understanding of the job market, industry trends, and employer requirements, which enables them to provide valuable insights and advice tailored to your specific needs.
There are many benefits when it comes to working with a staffing agency in each obstacle mentioned. With that being said, it is not necessary to partner with a staffing agency for job success but it would greatly improve your network, resources, and confidence!
Here at Staffing Support Specialists, we do just that. If you are tired of hard-to-reach, bureaucratic, uncaring, and unapproachable staffing agencies, it is time for a new approach. We focus on recruitment marketing for temp-to-hire, temporary, and direct-hire positions so you do not have to. To learn how we can assist you in landing the job of your dreams, get in touch with us right away!
Staffing Support Specialists has matched great candidates to the right role for over 20 years. Contact us to
apply
or
fill an opening
today!