Staffing agencies, also known as temp agencies or recruitment agencies, are often the subject of negative stereotypes and criticism. Just like with any industry, the actions of a few bad staffing agencies can frame a bias against the staffing industry as a whole.
While staffing agencies can provide valuable services to both employers and employees, there are several reasons why staffing agencies get a bad rap. And while some staffing agencies live up to their poor reputations, we would like to walk through some common complaints and explain how Staffing Support Specialists overcomes them.
5 Reasons Staffing Agencies Often Get a Bad Rap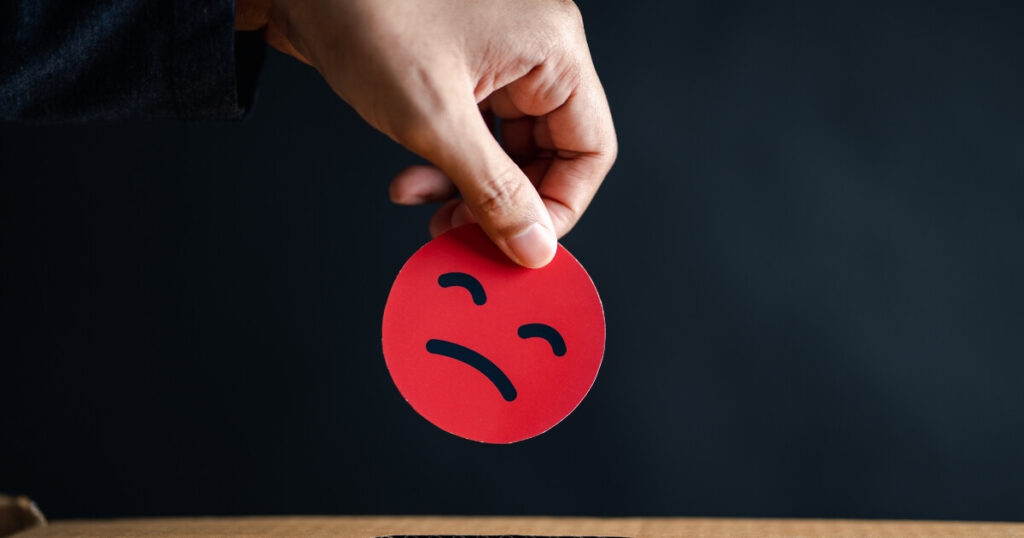 Perceived Lack of Job Security
One of the most common stereotypes about staffing agencies is that they offer only short-term, temporary, or contract work. Many job seekers perceive permanent positions as more reliable because they offer benefits and the potential for advancement. However, it is important to note that many temporary positions can lead to full-time employment, and working with an agency can often be a good way to get a foot in the door at a desirable company.
Many clients of Staffing Support Specialists have benefited from our expanded recruitment efforts and the extensive online job board. We focus on recruitment for temp-to-hire, temporary, and direct-hire positions. We have the systems in place to attract job seekers and match them to the right openings.
The Staffing Support Specialists team has a high success rate for their employees being hired directly by an employer after a trial period. We celebrate these successes by delivering a large "congratulations" cake on the job that can be shared with the entire team.
Misconceptions About Agency Fees
Another common misconception about staffing agencies is that they charge high service fees. While some agencies charge a fee to job seekers, Staffing Support Specialists never charges a fee to the job seeker or employee. For job seekers, it is important to ask whether there are any fees before agreeing to work with an agency.
For Staffing Support Specialists, all costs are covered by the employers. Employers are willing to pay reasonable agency fees because they recognize the value of having a third party handle the recruitment process.
Working with Staffing Support Specialists can decrease recruitment costs, making this transaction beneficial for all parties involved. Think of us as more of a partner than just another staffing agency. We can help cover the gaps that you might have regarding resources, but you still get to make decisions that best suit your needs. 
Negative Experiences with Past Agencies
Like any industry, there are certainly some staffing agencies that do not operate ethically or provide high-quality services. Unfortunately, negative experiences with specific agencies can lead to a general mistrust of the entire industry. It is important to do research and choose a reputable agency with a track record of success.
We can not speak for other agencies, but Staffing Support Specialists operate at their best when we properly serve our employers and candidates. We have strict guiding principles to which we hold all our internal staff accountable, which ensures we provide excellent service for our employers and employees. We are also flexible in how we operate, adjusting our strategy to your unique needs. Our job is to help you.
Perception of Low-Quality Jobs
Temp work is often associated with low-paying jobs. At Staffing Support Specialists we offer a wide variety of positions, including those low-skill and entry-level jobs all the way to skilled, high-paying roles. Additionally, temporary or temporary-to-perm work can provide valuable experience and skills that can be transferred to other jobs.
At Staffing Support Specialists, we often hire positions that are in the light industrial, manual labor, or administrative fields. These positions are crucial for our society and should not be considered "low-quality" work. Openings in General Labor, manufacturing, warehousing, and CNC/Welding, are only a few of the crucial roles that both big and small corporations need to ensure our supply chains continue to operate and thrive.
Want to know more about the types of positions we hire for? Check out our online job board!
Lack of Communication or Transparency
Finally, some job seekers may feel that staffing agencies don't communicate effectively or are not transparent about job opportunities. While this can certainly be an issue with some agencies, it is important to remember that recruiters are often managing a high volume of candidates and may not be able to respond to every inquiry. However, a good agency should provide clear information about job opportunities and the recruitment process.
Referring back to our guiding principles, one of our principles at Staffing Support Specialists is honesty and transparency to all. We want to know every one of our candidates and employers, which takes careful time and communication. Regardless of the outcome, we are honest, open, and straightforward. We ensure the candidate is informed about the employer and vice versa.
Speed and Efficiency
Finally, some job seekers may feel that they will simply be sent to any open position that needs to be filled, regardless of their own interests and desires. While this can certainly be true with some agencies, the Staffing Support Specialists team sends a candidates' resume and qualifications to multiple employers that might be a great fit for the employee in less than 24 hours of our initial meeting.
Why is this done? A job seeker has a much better idea of the best job fit if they receive multiple interview requests and offers within a short period of time. Additionally, having confidence that you made a good decision from a good set of options increases the likelihood of long-term employment.
Staffing Support Specialists has matched great candidates to the right role for over 20 years. Contact us to
apply
or
fill an opening
today!