In today's dynamic and competitive job market, businesses often face the challenge of finding the right talent to fuel their growth. This is where staffing agencies play a pivotal role in offering a diverse range of staffing services to cater to various business needs. Although some of these services change as the job market evolves, many services offered by staffing agencies have been around for years and will continue to be offered for years to come.
In this blog, we will explore the different types of staffing services offered by staffing agencies, discussing when it makes the most sense to utilize each one and the significant benefits they bring to the table.
What is a Staffing Agency?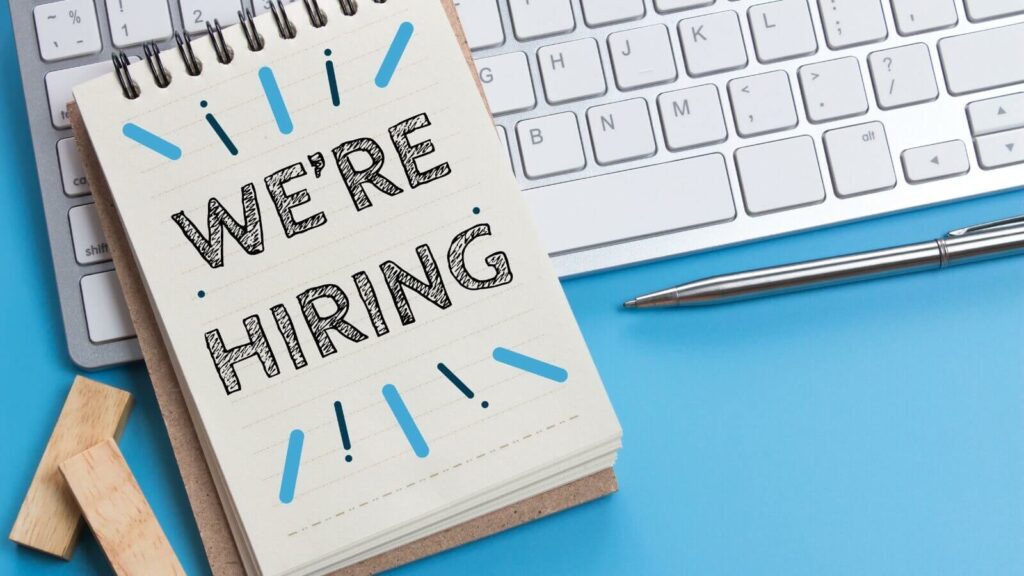 A staffing agency, also referred to as a recruitment agency or employment agency, specializes in aiding businesses in finding competent people to fill their open positions. These agencies act as intermediaries between employers and job seekers, assisting in the recruitment process by sourcing, screening, and matching suitable candidates for specific positions.
These agencies source for candidates that can be hired for non-permanent or direct-hire jobs. A recruitment agency can also be regarded as the employment agency. There are many benefits to working with a staffing agency whether you are a job seeker looking for a job, or an employer trying to recruit. The key is finding the right agency that offers the services that will benefit you the most.
What Services Do Staffing Agencies Traditionally Offer?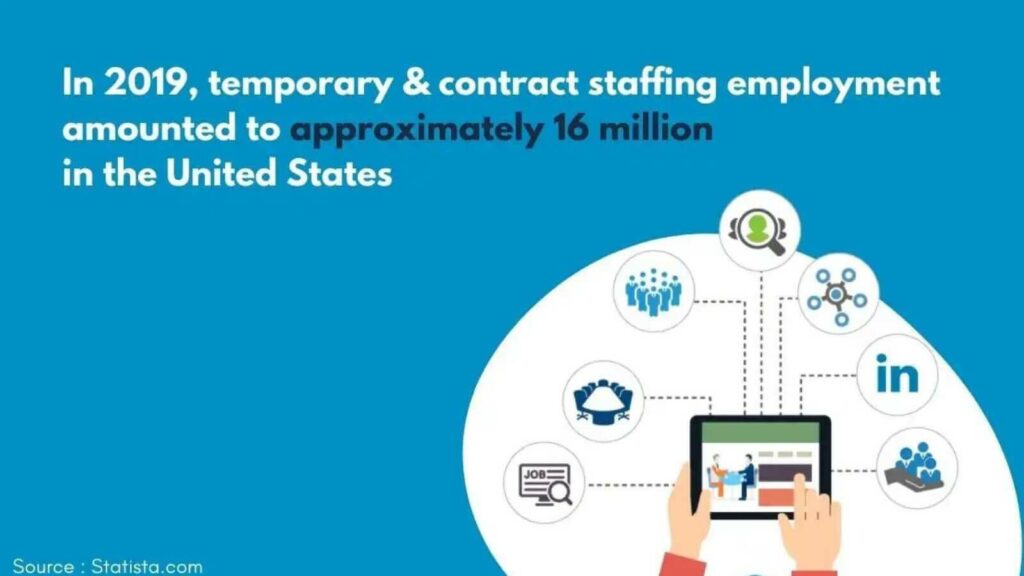 Temporary Staffing Services
Temporary staffing services provide businesses with qualified professionals to cover short-term projects, seasonal demands, or employee absences. It makes the most sense for companies experiencing fluctuating workloads, uncertain timelines, or specialized projects. The benefits of temporary staffing include flexibility in workforce management, cost savings on hiring and training, and access to a pool of skilled talent without long-term commitments.
Contract-to-Hire Staffing Services
Contract-to-hire services allow businesses to evaluate potential employees' performance and fit within their organization before making a permanent hiring decision. This option is ideal for companies looking to ensure a cultural fit and assess the candidate's capabilities in a real work environment. Contract-to-hire arrangements minimize hiring risks, enhance workforce planning, and promote a smoother transition into permanent roles.
It's important to note that both the employer and employee enter into these arrangements with the intent for it to be a longer-term commitment. A great staffing agency will be transparent about the process for both the employee and employer to assess the fit of work, with clear expectations on timing and responsibilities.
Here at Staffing Support Specialists, we call this our "Temp-to-Perm" service. The goal of this service is to reduce hiring risk, where employers only pay for the hours an employee works. There is no other upfront cost for our efforts to advertise, source, screen, and present candidates to employers. If an employer decides to hire, we hire candidates onto our payroll, concurrently billing the employer for hours worked, plus a fee. After the 90-day period, the employer generally hires the candidate directly for no additional fees. Click here to learn more.
Direct Hire Staffing Services
Direct hire staffing services focus on recruiting and placing permanent employees within a company. This service is best suited for organizations seeking long-term talent to fill positions within their workforce. Direct hire staffing saves time and resources in the hiring process, as staffing agencies handle sourcing, screening, and vetting candidates, presenting employers with top-notch talent for direct employment.
Here at Staffing Support Specialists, this is our "Direct Hire" service. The goal of this service is to fill jobs swiftly and efficiently, by letting employers have access to our pipeline of candidates seeking jobs. We advertise, source, screen, and present relevant candidates to our employers during this service. The employer then hires the employee directly to their payroll. Click here to learn more.
Project-Based Staffing Services
Project-based staffing is an excellent solution for businesses requiring a team of professionals to work on specific initiatives or large-scale projects. Staffing agencies assemble a team with the required skill sets to meet project goals and deadlines. This service streamlines project management, optimizes resource allocation, and provides access to a highly skilled workforce with relevant project experience.
Referral-Based Staffing Services
Here at Staffing Support Specialists, we offer a "Referral" service. Referral-based staffing is a unique service that not many other staffing agencies may offer, so employers may be familiar with this service. The goal of this service is to reduce onboarding risk to ensure new hires are a good fit. For this service, the employer refers a potential employee to our team. Staffing Support Specialists hire and pay the employee and there isn't a minimum timeframe to transfer the employee directly to the company's payroll. This means that although this candidate is from the employer and working for the employer, we are the employment company until the company is ready to hire directly onto their team. Click here to learn more.
The importance of this service is reducing the risks associated with onboarding new employees and handling burdensome administrative tasks on the employer's behalf during the hiring process.
The Cost-Benefit Analysis of Working with a Staffing Agency
While some companies may initially be concerned about the costs associated with working with a staffing agency, the benefits far outweigh the investment. Staffing agencies bring efficiency to the hiring process, saving time and resources on candidate sourcing and screening.
They also have access to a vast network of potential candidates, which allows them to find the best-fit professionals quickly. Moreover, by leveraging a staffing agency's expertise, businesses can avoid costly hiring mistakes and ensure their workforce aligns with their organizational goals and values. Another significant benefit we provide is to manage and absorb worker compensation costs and claims as well as unemployment responses and claims.
Whether you are an employer or a prospective candidate, you may find it beneficial to work with a staffing agency to secure a position. If these services discussed sound like they would greatly impact and improve your hiring process, contact Staffing Support Specialists today.
Staffing Support Specialists has matched great candidates to the right role for over 20 years. Contact us to
apply
or
fill an opening
today!